Whether you're building a new property or renovating your current one, it's crucial that you have top-notch roofing in Sioux Falls. It increases curb appeal, provides protection for an establishment's occupants, and prevents water damage issues in the long run. So, if you want to experience these advantages for yourself, it's high time that you invest in great roofing in Sioux Falls.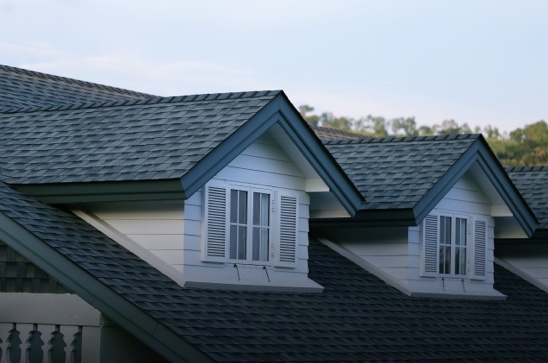 A Simple Guide to Roofing in Sioux Falls
Choosing the right roofing for Sioux Falls homes or offices can be daunting, especially when you're presented with a wide range of selections. But once you know the basics about roofing in Sioux Falls, it will be easier to choose a system that fits your home or office's structure.
To get you started, here are some salient information you need to remember about roofing in Sioux Falls:
Different Materials Used for Roofing in Sioux Falls
The first and one of the most crucial steps in constructing strong roofing in Sioux Falls is choosing the right materials. Among the commonly available options in the market are:
Asphalt
Wood
Metal
Tile and Cement
Slate
Dacra
Rubber
Each of these materials used for roofing in Sioux Falls has pros and cons. For example, if you're looking for economical options, you can opt for asphalt shingles. When it comes to durability, your best option can be metal roofing in Sioux Falls.
Before you decide on which one suits your current project, consider the appearance, lifespan, and price of each materials. There are experts in roofing in Sioux Falls whom you can ask for advice in case you're having a difficult time weighing your options. This way, you can find construction supplies that will suit your needs.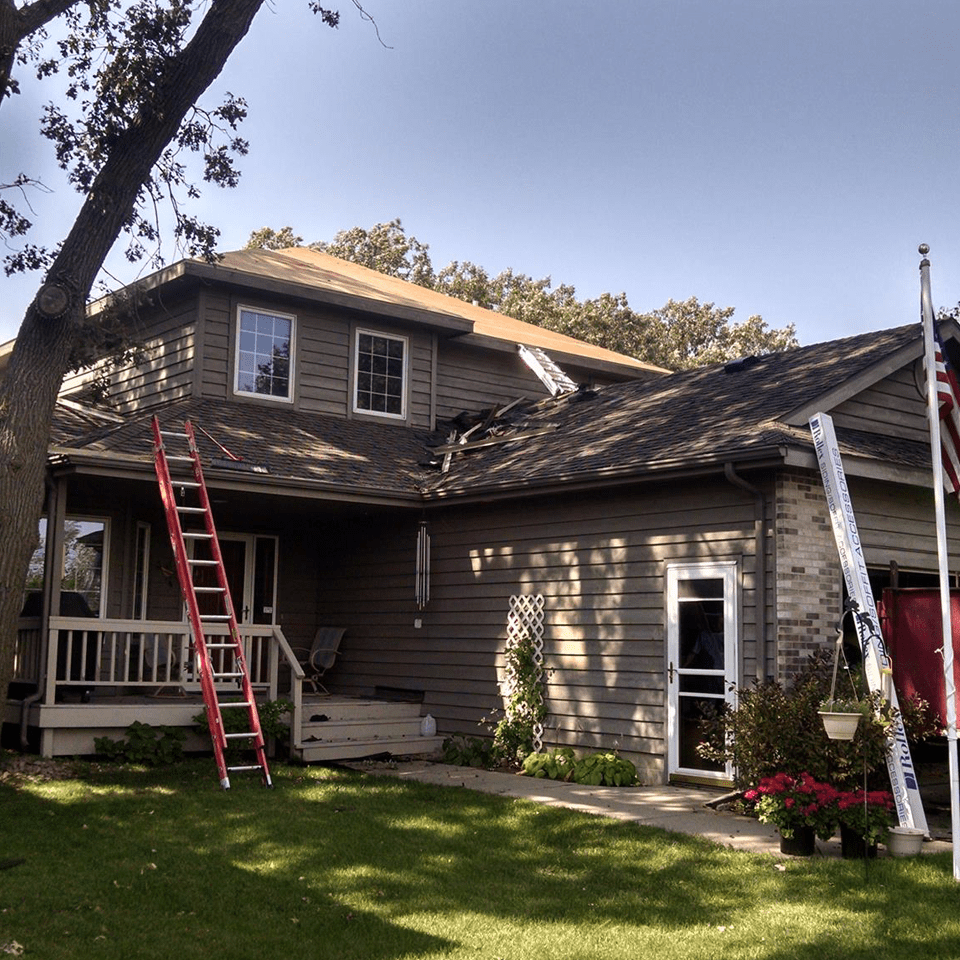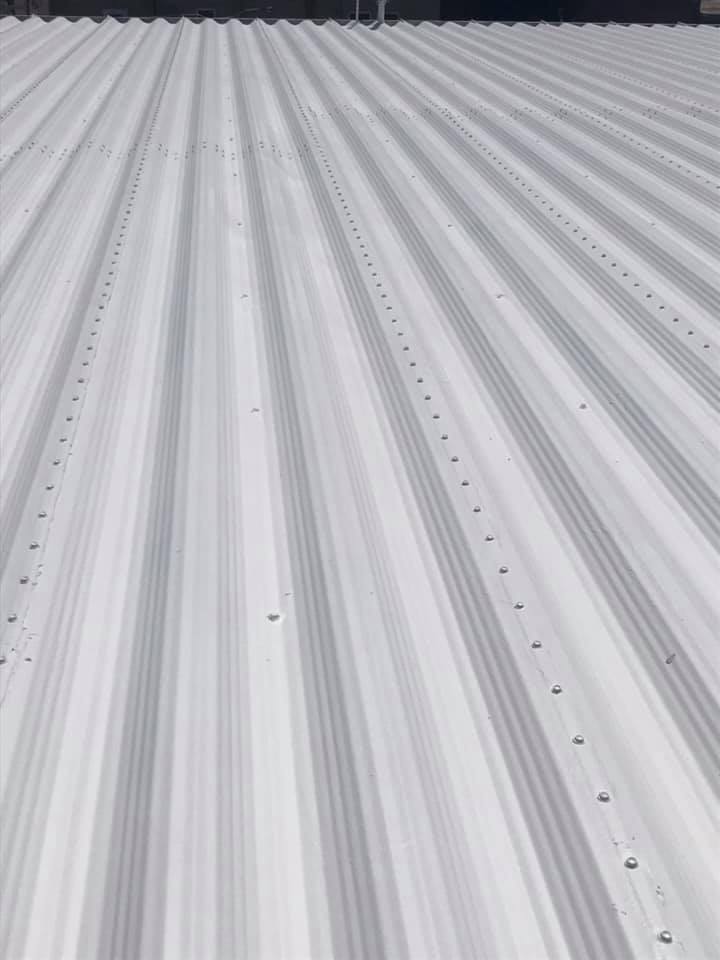 Layering On VS. Peeling Off Roofing in Sioux Falls
There are two ways to go about the installation of your roofing in Sioux Falls. If you're short on time or working with a budget, you might want to consider covering your existing roof with a new layer of shingles. With this method, you won't need costly replacements for other parts of your roofing in Sioux Falls, like the decking plywood.
However, it's another story if your existing shingles are starting to curl or become uneven, it might be high time to peel everything off. Adding another layer to an already weak roofing in Sioux Falls will put pressure on it and may cause issues in the long run. It's best to replace it early on, especially if you live in areas with high winds. Otherwise, your roofing in Sioux Falls will chip off easily.
Common Factors That Affect the Roofing in Sioux Falls
Nobody wants their roofing in Sioux Falls to fail. However, it pays to learn about potential issues that may affect your roof, so you'll know how to avoid them. Some factors that contribute to the deterioration of your roofing in Sioux Falls are:
Sun
Rain
Wind
Water and Ice
Condensation
Moss and Algae
Trees and Leaves
Before you buy anything, it's important to do your research on common issues about your chosen material for roofing in Sioux Falls. This helps you make more informed decisions and choose which shingles will fit your property's structural requirements.
Finding the Right Contractor for Roofing in Sioux Falls
While one can go the DIY route in installing new roofing in Sioux Falls, it's still better to leave the job to trained individuals. They have the knowledge, experience, and expertise to deliver excellent results. With a professional contractor, you're sure that the installation of your new roofing in Sioux Falls, will be done right the first time.
Hire Us for Roofing in Sioux Falls
Whether you need a repair or replacement for your roofing in Sioux Falls, our team is here to help you at Harvey's Five Star Roofing, we offer services with rates that work with your budget. Call us today to get a free estimate for professional roofing in Sioux Falls.
Roofing Installation and Repair Done Right
Whether you're building a new property or remodeling an existing one, a construction project can be costly. Some people opt to go the DIY route to cut down on expenses. While one can save money by doing this, sometimes it's not the most practical option. Crucial parts of the project, such as installing a roofing system, need a professional's skill and expertise to get the job done right the first time—and that's what our team is here for. You trust us with your property, and we take the job seriously. For years, Harvey's Five Star Roofing has always offered quality roofing installation and repair in the Greater Lakes and Northwest Iowa areas. We have a highly skilled team who will leave any site more beautiful than they found it. When you choose us, we'll provide immediate solutions at rates that are within your budget. Learn more about our company and how we can help you.
One-Stop Company for All Your Roofing Needs
At Harvey's Five Star Roofing, we always strive to cater to as many clients as possible. Our team is more than qualified to take on residential and commercial roofing projects.
Whether you need to install a new roof or replace your existing one, we are here to extend our services.
Only the Highest Quality of Materials
To ensure we deliver excellent results, we only use materials from some of the best brands in the industry, such as Malarkey roofing products for all our projects. We can guarantee our clients that their roofing system will only be made with sustainable, high-performance shingles.
A Cut Above the Rest
When it comes to roofing services, you only deserve to partner with an experienced and reliable contractor. Harvey's Five Star Roofing can be all that for you. We're a fully licensed, bonded, and insured company.
Our team has taken all the training and certifications needed for professional roofing services. We guarantee you that when you hire us, your home or office will be in safe and expert hands.
Guaranteed Peace of Mind
We don't only work to give you the highest quality and affordable solutions available on the market. Our team also wants to give each customer peace of mind when they hire us for their roofing projects. That's why we offer our five star lifetime guarantee for every job that we take.
Our workmanship warranties last as long as you own your property. They even come with coverage for the inheritors of your residential or commercial building, ten years from the date of the roof installation. Aside from our existing offers, we also accept payments done through our customers' insurance plans. For inquiries, you may get in touch with us through phone or email.
Roofing Solutions That Don't Break the Bank
Most people tend to shy away from professional roofing services because of the high rates. However, one shouldn't compromise the quality of their roofs because of budget constraints. At Harvey's Five Star Roofing, we're here to get you the top-notch solutions you need at fair prices.
When we take a new roof construction, reroofing, or repair project, we give our clients a free, detailed estimate. We list down all the costs involved so they'll know what to expect before we start working on their property. Our team values the trust you put in us, so we want to be transparent with you throughout the time we're working together.
Hire Our Professional Roofers Today
The roofing system is one of the most vital parts of any property. To make sure it serves its purpose of protecting your home or commercial building, it's important to leave any installation, repairs, or replacements to the hands of trained professionals.
If you're looking for cost-efficient, top-quality roofing solutions, feel free to reach out to us at Harvey's Five Star Roofing today. Call us at (712) 832-3660. Our staff will be happy to attend to your needs.